Web and mobile Ad services
OkoClick monetizes advertising space on publisher's websites (sites, blogs, forums, social networks) and brings customers to advertiser's websites (products, brands, services).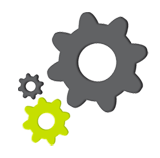 OkoClick manages a network of websites and brings:
- Revenues to publishers
- customers to advertisers

Most of The ads are web and mobile banners (flash, gif, html5). The Ad engine is based on Bid Algorithms with semantic and thematic relevance

OkoClick offers co-branding and white label affiliation services, allowing publishers to easily create online shops.
Free registration
​

Publisher Ad Platform
- Monetize spaces on your website
- Optimize your Ads
Learn more about the Ad Platform

Advertiser Ad Platform
- Create advertising campaigns
- Show your banners on publisher's network
Learn more about Ad Platform

Affiliation
- Integrate "white label" services in your websites
- Thematic shop
- Show you banners on publisher's networks
- Easily integrate products into your web pages
Statistic administration

Statistics interface
- Easy to use
- Statistic administration (hits, clicks and revenues)
Statistic administration

Web banners' creation
- Customized banners
- Customized contents for your specific needs
Learn more about banners' creation